Budapest Boat Show - 2020
12 March 2020
Enterprise Smart Power Dashboard solution won first place in the Budapest Boat Show Novelty Competition in the shipping-related product category.
Hungary's major season-opening event for shipping and water sports had waited for visitors between February 27 and March 1, 2020, together with the TRAVEL exhibition at the HUNGEXPO Budapest Congress and Exhibition Center. The Innovation Center of Enterprise Group had also participated in the exhibition.
The Enterprise Group is one of the leading domestic system integrators of innovative technologies. The company's business lines offer complex solutions in the areas of business infocommunication, engineering design and product lifecycle management, integrated medical software development, R&D and unique prototype production. The company also pays special attention to innovation, implementation of individual developments and research and development projects, within the framework of which the Enterprise Smart Power product family was established.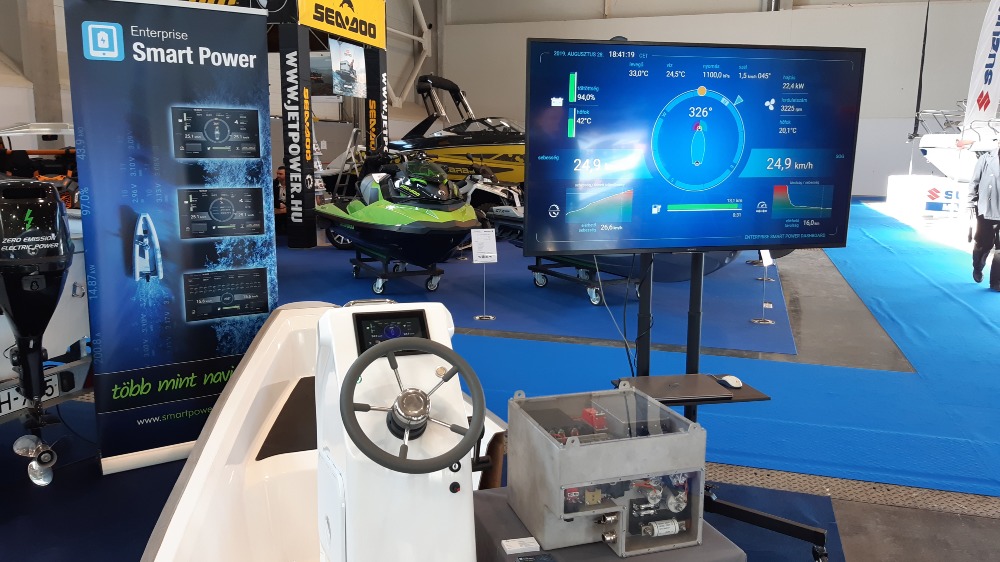 The Budapest Boat Show is committed to supporting innovations and for this purpose they are publishing Novelty Competition with the aim of helping to present domestic and foreign innovations and developments related to shipping. As part of this, our development won first place.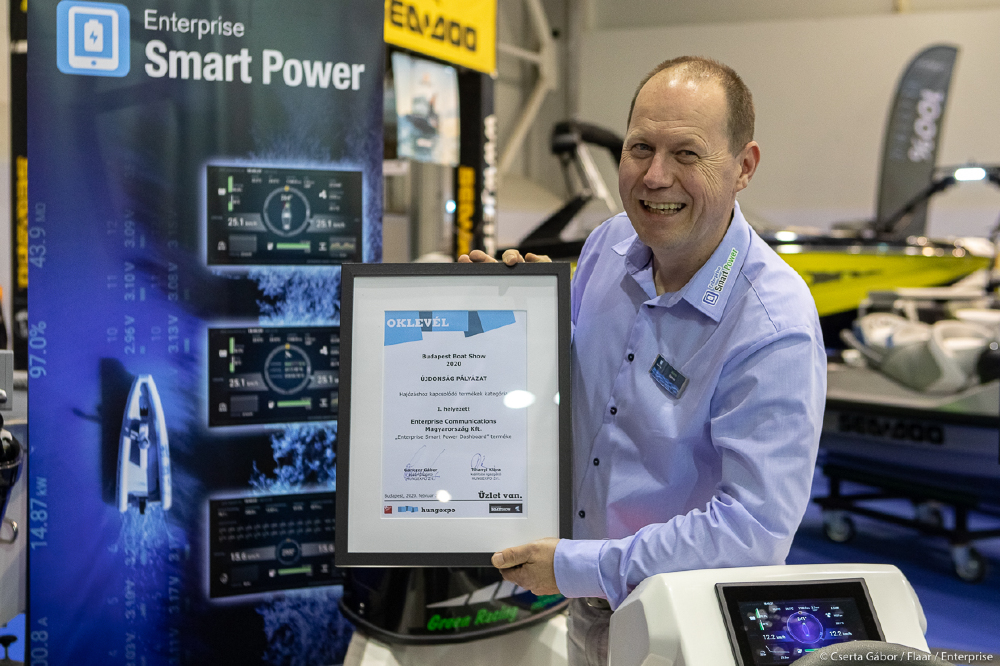 The first day of the exhibition was Thursday's Professional Day, and from Friday to Sunday the exhibition was open to the general public, although there were noticeably fewer visitor than last year, as the coronavirus was already on the verge of being. Nevertheless, our stand was visited almost continuously, both the ESP Dashboard and the presented boats had attracted a lot of interest.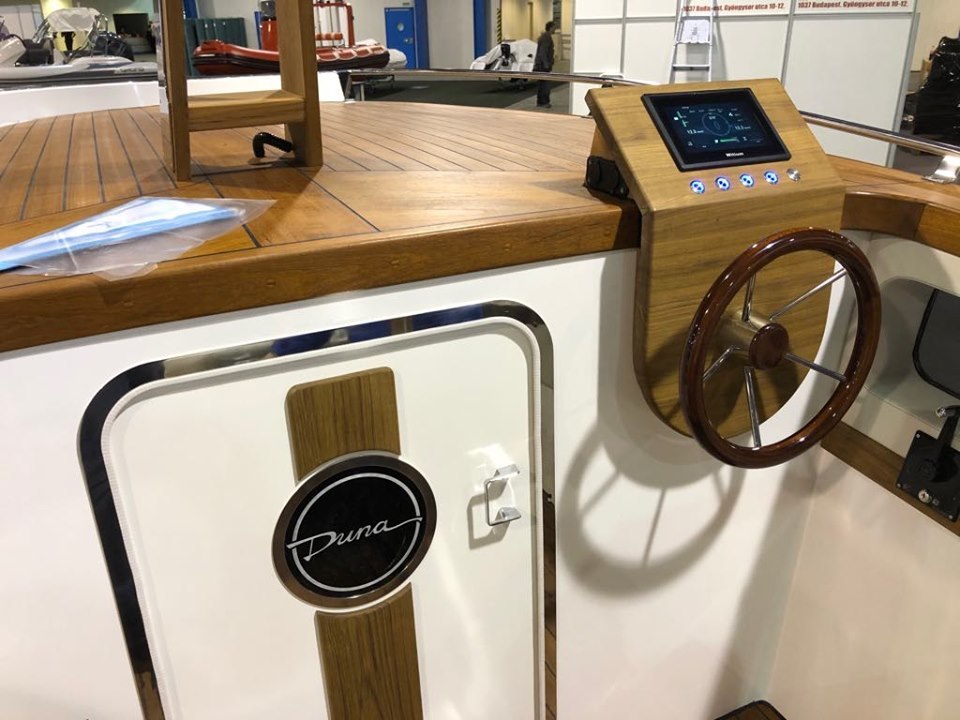 During the Budapest Boat Show 2020, the ESP Dashboard was presented in two boats; on the one hand in the Flaar 5.7e electronic work RIB and on the other hand in the Duna 6.1 special electric vessel.