Battery – ESP Pack
The essence of the concept is to use the ESP Pack to create watercrafts that are quiet, but much more powerful and much faster rechargeble than the current lead-acid technology.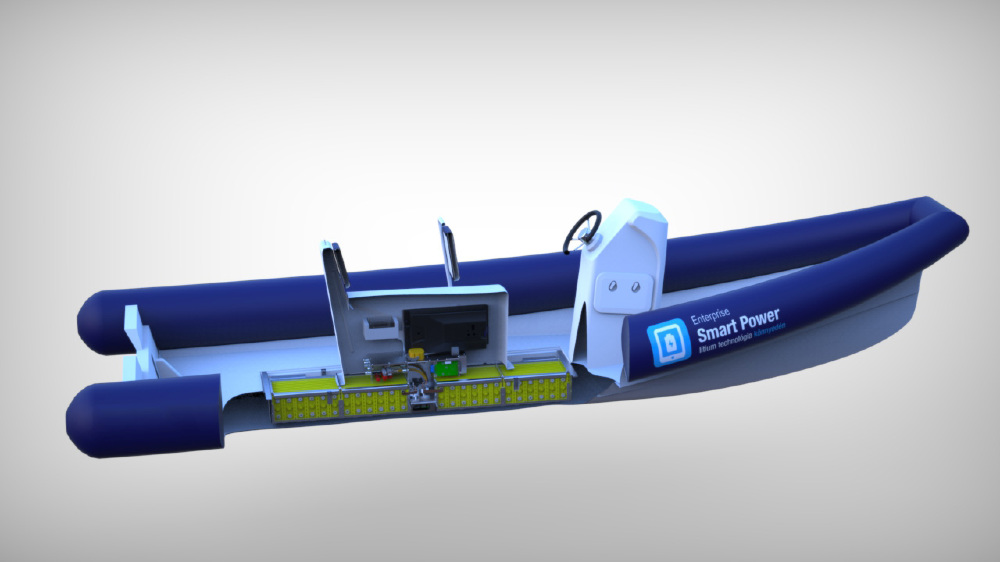 | Features | Advantages |
| --- | --- |
| Lithium technology | Significant (~ 40%) reduction in weight and volume compared to conventional and current lead-acid batteries. |
| Unique, compact shape tailored to the hull | Provides geometry and optimized installation options. |
| Complex and integrated design | The battery and electronics are integrated in a single unit, which means that installation and operation do not require any special expertise, and reliability is higher than in systems assembled from components. |
| Standard compliance and compatibility due to built-in CAN | Thanks to the built-in CAN, it enables standard marine bus communication: NMEA2000 and NMEA0183. |
| Extremely high level of security | The battery box is fully protected against dust and water immersion (for a limited time, IP67). Battery system monitoring is built with an internal sensor and actuator mechanism. |
| Adjustable charge | Charging current consumption can be controlled by a user-accessible software solution depending on the connected shore power socket and the expected charging time. |
| Multifunction display | The integrated display (software and hardware) provides energy data by processing, analysis of incoming data, environmental and navigation information at the same time. |
Watercraft developed by using the ESP Pack are a marketable solution for:
• motor boat driver's training boats,
• water sports training supporter (escort ship),
• work boats to assist with port and beach surveillance,
• special vehicles to carry out tasks (photography, bird watching, etc.) in protected water areas (e.g. national parks).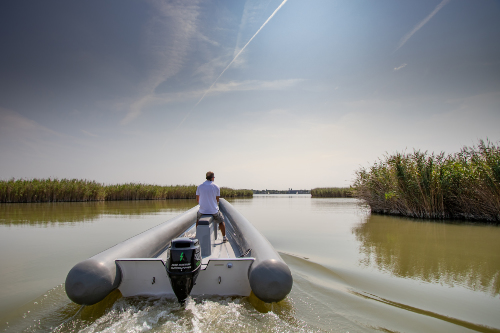 The mechanical protection of battery cells and related electronics are the key factors of the safe use of lithium-based battery technology. Therefore the ESP is custom-designed, corrosion-resistant, water-resistant (IP 67) and mounted in aluminum housing. During the development we paid special attention to easy and safe mounting. For this purpose, panels that provide access to the connection points can be opened separately from the enclosure elements, as well as internal fittings needed to reach diagnostic or service purposes beyond daily use by the user. A single low-voltage connector provides communications interfaces and battery-powered secondary power (12VDC). When the panels are opened (screws and cover removed), automatic protection ensures internal power to the system, providing a high level of touch protection. High-quality connection fittings ensure flawless electrical connection and prevent surface corrosion from environmental conditions.
For further information on the development and the available product portfolio, please visit our website or contact our colleagues in the Contact menu.